AMONG THE INDUSTRY LEADERS
ES Stålindustri Aps was founded as an ordinary blacksmith shop by Ejvind Stokholm over 30 years ago. In 1990, the company was handed over to his son Martin Stokholm and a few years later his younger brother Poul joined him, both skilled toolmakers. 
ES Stålindustri Aps has more than 25 years' experience in subcontracting. The company employs some 125 people, with sheet metal and pipework as its primary fields.
ES Stålindustris Aps' main areas of competence:
Completely updated machinery within sheet metal working and pipework, including: Laser cutting, pipe cutting, water jet cutting, plasma/flame cutting, machining, turning, manual welding and automated welding using robots.
Steel structures.
Bespoke solutions.
From prototype development to mass production.
Final assembly, packaging and logistics.
The customer segments span all sectors - from agriculture and industry to the offshore and wind turbine industry.
In addition to the head office in Vildbjerg, there is the sister company, ES Syd Aps, located in Grindsted.
ES Stålindustri Aps has developed over the years to be among the leaders in the metal industry and currently has over 16,000 sqm of production and warehouse premises and over a hundred dedicated employees.
The entire organisation takes pride in serving our loyal customers and developing their products as new methods and equipment are integrated into production.
ES Stålindustri Aps is motivated to continue developing the business and continuously invests in new technology and qualified staff.
To be among the leaders in steel machining and recognised internationally as an innovative and competent partner.
To develop its competences and possibilities through collaborative agreements, which allows the customer to have a turnkey task at ES Stålindustri Aps.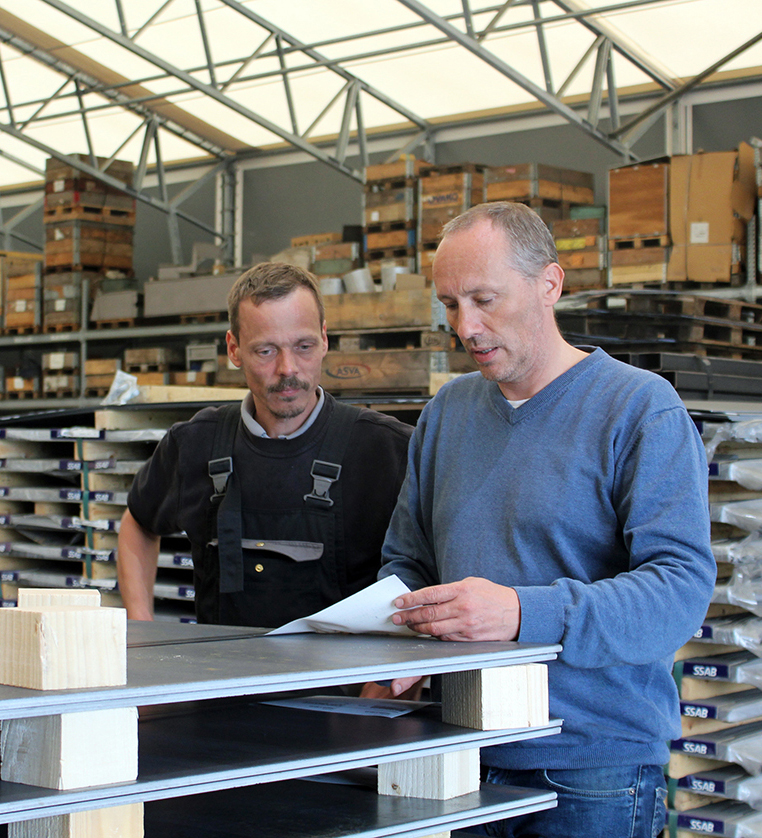 In general:
ES Stålindustri Aps aims to serve their customer segment and promote a good working environment, be an attractive employer and support local initiatives.
The goal is to run a sound company that keeps up with developments with updated machinery and a competent and skilled workforce.
The company is purposeful about their contribution to the training of a competent workforce in production, as well as production-technical departments.
It is crucial for the company to follow the green transition and minimise the carbon footprint in the future.